About US
Deal Exchange, LLC
Deal Exchange LLC is a subsidiary of Open Dealer Exchanged formed in 2009.  We are a technology hub focused on transforming the Automotive Finance & Insurance workflow for our dealership and lender partners.
Based in Farmington Hills, Michigan, Open Dealer Exchange was founded in 2009 by the two premier Dealer Management System providers, CDK Global and Reynolds&Reynolds.  This joint venture has allowed dealerships from coast to coast to integrate seamlessly with our nationwide network of auto lenders to streamline the lease and financing process for car buyers.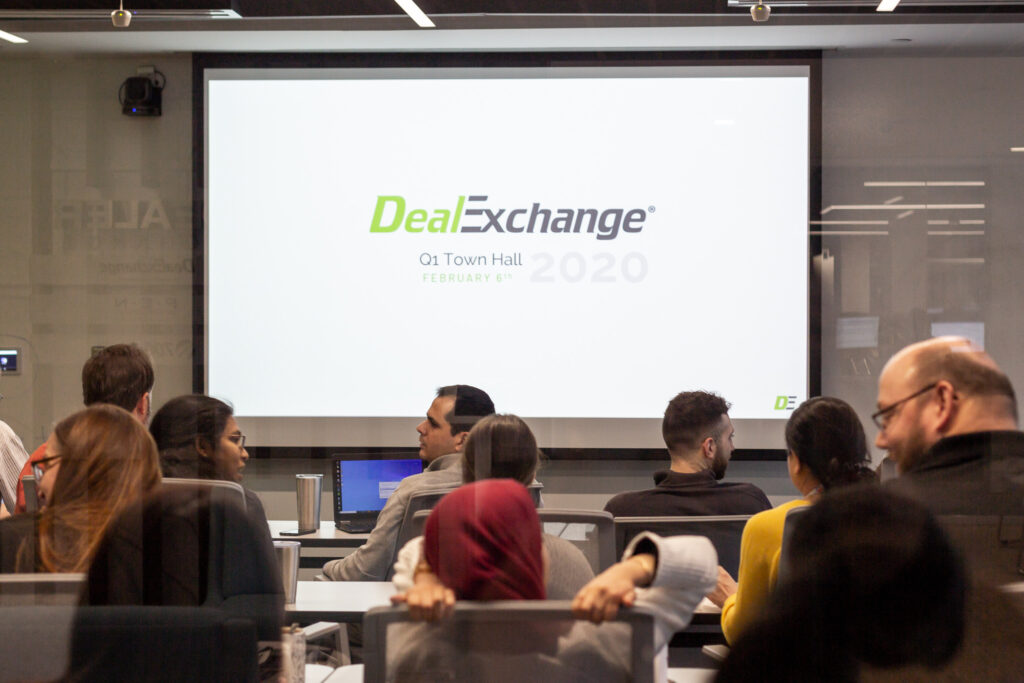 Our #1 Goal is Your Success.
We set out to modernize the interactions between lenders and dealers during the car buying process.  Since then we've created a product that does that and more.
Through industry leading technologies, we have created The Digital Deal®, which allows dealers to eSign and send fully validated contracts and lease agreements directly from a Dealer's DMS to a Lender's LOS. 
This gives dealerships and their customers a faster buying, borrowing, and service experience, and allows lenders to fund faster than ever before.
Our Commitment to Sustainability
Trees Saved By The Digital Deal in 2020
Our product saves trees, no two ways about it.  The average car sale produces a multi-page contract, that is printed three or more times to be filed, given to the customer, and sent to the lender. When a dealership utilizes The Digital Deal and eliminates all of that paper, waste is cut down significantly.
Outside of saving trees with eliminating paper sales contracts, we also have initiatives within our office to cut down or completely phase out disposable dishware/cutlery, utilize digital documents as often as possible, and volunteer days committed to cleaning up our environment.
Valuing sustainability is not only how we help our partners save time and money, but is how we give back to our community and the world.
Our Beliefs
As a growing tech company, Deal Exchange honors a set of values we feel ensures the success of our company, our employees, and our customers:
Diversity
We believe diversity fosters innovation.  Supporting multiple approaches and points-of-view cultivates leadership and teamwork and drives success. Differences are not just tolerated, but respected and celebrated – the diversity of our teams is the foundation for all of our core values.
Service
We offer support to our clients, employees and the community whenever it is needed. Our customer's success is our success, and aiding with trust, communication and follow through ensures prosperity for all. 
Collaboration
As the saying goes: teamwork makes the dream work. We foster an attitude of working together to solve both big and little problems to meet the needs of our customers and help our company thrive.
Innovation
We value original thinking, the passion to attack difficult challenges, and thoughtful feedback – openly giving and receiving it. Big ideas are encouraged and  the learning opportunities they present are embraced.
Sustainability
The ethos of sustainability is one that is the foundation of our business – creating a paperless vehicle sales process is a driving goal.  Sustainability is not just about environmental sustainability, but also  making decisions that ensure the long-term growth and profitability of Deal Exchange.
Insurance
Open Dealer Exchange pays 80% of premiums for Health, Dental, and Vision Insurance and 100% of the premiums for Life Insurance, Short Term Disability, Long Term Disability, and AD&D Insurance.
401k
We want to help you plan for your future! Pre-tax and Roth 401K options available. Company match up to 4%, with no vesting schedule, and a free session with a retirement-focused financial analyst!
Paid Time Off
We give generous PTO and flexibility so that you can recharge your batteries and spend time with those most important to you – your family and friends!
EAP
Sometimes you need a little help or advice to get over a speed bump, inside or outside of the office. Employee Assistance Program available to help with legal, financial, and work-life services.
Career Development
Through career planning, coaching, our learning management system, local training opportunities, and other programs, we strive to help our employees grow and develop their careers.
Tuition Assistance
Growing and developing through education is a cornerstone to our strong workforce! Open Dealer Exchange will contribute up to $5,000 a year for tuition!
Well-Being
Our benefits and internal programs stem from the idea of well-being. Health and stability in key areas add up to your whole-being: Financial health, Emotional health, Professional health, Physical health, Community health, and Social health.
Community Focus
ODE believes in giving back to the community. Our Corporate Responsibility Team is actively involved in philanthropic activities, coordinating company-wide fundraisers and volunteer opportunities throughout the year.